Vibratory Plate Compactor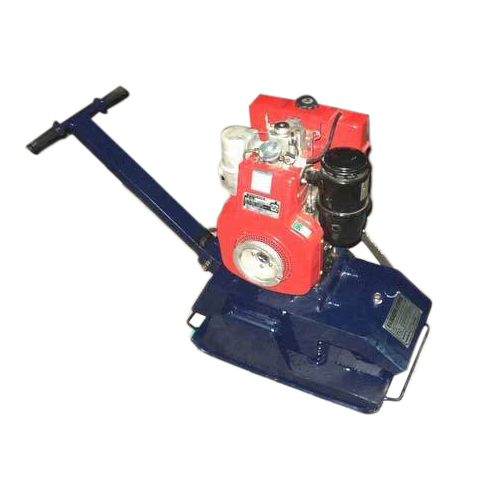 Vibratory Plate Compactor
We are instrumental in manufacturing, trading and supplying Vibratory Plate Compactor that can be availed at reasonable prices. To cater to the varied client demands, we offer the series in several compaction capacities, compaction plate sizes, travel speeds and gradient capacities. Vibratory plate compactors feature forward direction for travelling.
Use of This Construction Equipment
Designed for compaction of granular soils, this construction equipment applies vibration and weight to compact the material. This equipment easily and effectively compact material, like soil and asphalt. The vibration helps in decreasing all air voids. The equipment with its weight compact the layer. All confined areas can be covered to do compaction by this small size equipment. Horizontal force is generated by the machine during operation, in order to move in forward direction. When using this construction equipment, customer can be assured of easy operations and handling.
Features of engine-powered, walk-behind construction equipment:
Longer service life
High travel speed
Robustly constructed
Engine-powered
Ideal for small projects
Compact design allows compaction in confined spaces
Technical Specifications :
Model No.

RVC -150

RVC-200

RVC-250

RVC-300

RVC-251

Compaction Capacity

1-2 Tones

3-4 Tones

6-8 Tones

8-10 Tones

8-10 Tones

Compaction Plate Size

22.5" x 15.5" 550 x 390 mm

2.2"x1.4" 660x410 mm

2'.8"x1.8"/ 800x500 mm

3.2"x2'.2"/ 965x650 mm

2'.8"x1'.8"/800x500 mm

Travel speed (ft./min)

50 ft.

66 ft.

68 ft.

55 ft.

40 ft.

Gradient capacity

20 %

2 %

20 %

20 %

25 %

Direction of travel

Forward

Forward

Forward

Forward

Forward

Depth effect (Depends on type of soil )

6 inch

10 inch

16 inch

20 inch

20 inch

Net weight (approx.)

110 kg.

200 kg.

350 kg.

650 kg.

350 kg.

Vibration frequency (approx.)

3000 V.P.M

3000 V.P.M

3000 V.P.M

3000 V.P.M

3000 V.P.M

Power units

2 H.P Petrol / Kerosene or Electric Motor

3 H.P Petrol Engine or Greaves Diesel Engine or Electric Motor

4.8 H.P Greaves Diesel Engine or 5. H.P Electric Motor or Greaves Model 1510, 9 H.P Diesel Engine



Enquiry