Electrical Control Panels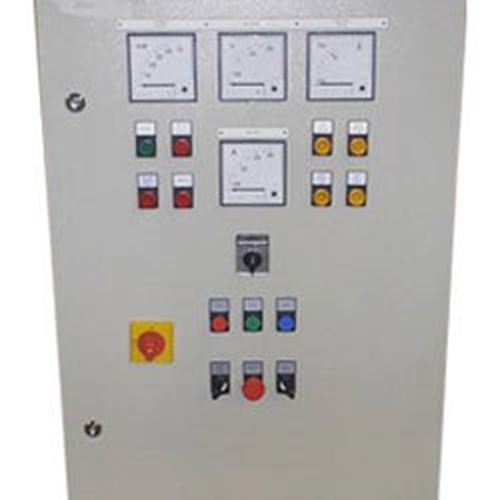 With our expert knowledge and rich technical expertise, we also offer Electrical Control Panels including MCC, PLC and Logic Control Panels for many machines and industrial processes. Designed for perfection, these ensure efficient controlling and regulating the flow of electricity to varied devices to meet the desired output.
Why Buy Electrical Control Panels From Us?
The basic requirement that out offered control panel fulfills is the control of mechanical equipment. Customers can get custom control panel for a specific equipment arrangement. The power components integrated in the control panel for controlling the power flow to physical equipment, can be:
Circuit breakers
Fused disconnects
Soft starters
Motor starters
Variable Frequency Drives (VFD)
The above mentioned were the power components, lets continue to tell you about the electrical control components used for controlling the logical operating sequence of physical equipment, naming:
Timing Relays
Control Relays
PLC
Almost all industries make use of electrical control panels, with a purpose to:
Hold electrical equipment, cables, switches, relay, meters, MCCB, etc.
Control the start and stop of an equipment or a process.
Enquiry